Fixing A 2021 Samsung Dryer With A Main Control Board Issue
At Max Appliance Repair, we take pride in providing top-notch repair services for all types of appliances. We recently took on the challenge of fixing a 2021 Samsung dryer that wasn't turning on. Despite the advanced technology in this dryer, our team was up to the task. We quickly got to work diagnosing the issue and developing a solution to get this appliance back up and running in no time.
Through careful analysis and testing, we identified the root cause of the problem and used our expertise to make the necessary repairs. Our skilled technicians worked tirelessly to ensure that every component was functioning as it should be. Ultimately, we were proud to deliver a fully operational 2021 Samsung dryer back to its owner. At Max Appliance Repair, we take satisfaction in knowing that our customers can rely on us for even the most complex appliance repairs.
Our Samsung Dishwasher Repair in Pictures
Using our extensive range of replacement parts and experienced technicians, our technicians can diagnose any dryer issue promptly. Our dryer repair services are available for all models and make, from malfunctioning control boards to faulty control boards, heating pumps, etc. Whenever you need quality dryer repair service, do not hesitate to contact us or call us today at (647) 477-0946.

Some More Common Issues With Samsung Dryers
Samsung dryers are known for their advanced features and efficient performance. However, like any other electronic device, they can develop problems from time to time. Here are five common issues with Samsung dryers:
Overheating:
One of the most common issues with Samsung dryers is overheating. This can be caused by a clogged vent, a faulty thermostat, or a malfunctioning heating element. Overheating can damage the dryer and even cause a fire hazard, so it should be addressed promptly.
Noisy operation:
Another common issue with Samsung dryers is noise during operation. This can be caused by a loose belt, worn-out rollers, or a damaged drum. A loud dryer can be irritating and also indicates a potential problem that needs to be fixed.
Failure to start:
A third common issue with Samsung dryers is failure to start. This can be caused by a faulty start switch, a broken door switch, or a blown thermal fuse. It can be frustrating when the dryer won't start, and a professional should be contacted to diagnose and repair the issue.
Clothes not drying:
A fourth issue with Samsung dryers are clothes not drying properly. This can be caused by a clogged vent, a damaged heating element, or a malfunctioning thermostat. If clothes are still damp after a full cycle, the issue should be addressed to prevent damage to the dryer and clothes.
Error codes:
Lastly, Samsung dryers may display error codes that indicate a problem. These can include issues with sensors, wiring, or other components. Error codes should be checked against the manual or with a professional to determine the cause and fix the issue.
Warranty on Parts & Labour
100% Customer Satisfaction
Common Error Codes For Samsung Induction Ovens
Here are some common error codes found in Samsung Induction Ovens Made After The Year 2011.
Do you need help?
Get a Free Quote
To schedule your appointment or get an estimate give us a call or fill in the form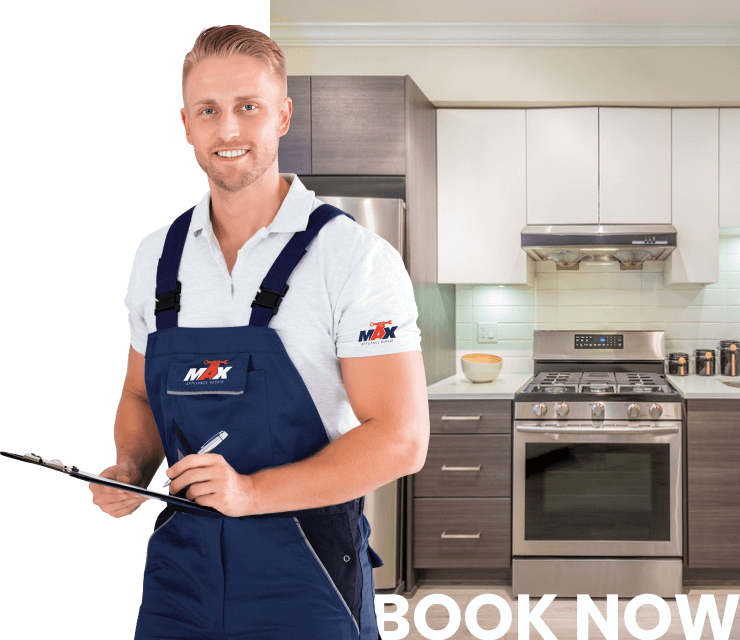 Frequently Asked Questions About Samsung Induction Oven Repair
Fixing A 2021 Samsung Dryer With A Main Control Board Issue