15 Years Experience. Award Winning. over 800 reviews.
Appliance
Disposal service
Do you have an appliance you no longer want or need? Call on our experts at Max Appliance Repair. We provide safe and efficient appliance disposal services throughout the GTA. Whether it's a fridge, stove, oven, washer, dryer or dishwasher that you need to get rid of, you can count on our certified team to help.
Same Day Pickup Available
Free Curbside/Garage Pickup Service
Appliance Disposal Service Across The GTA
(647) 477-0946
get a quote now




Warranty on Parts & Labour
100% Customer Satisfaction
Our appliance disposal pickup process
Needless to say that fridges, stoves, ovens, washers, dryers, and dishwashers are not small household appliances. That's why its disposal is such a meticulous process. In spite of it, we strive to provide exceptional customer service. When you call us at Max Appliance, we will set an appointment time and notify you via texts when our technicians are nearing your home for appliance disposal pickup. We provide a free curbside or garage pickup but if your appliance is located in your home, we can help you with that too.
Simply give our team a call at (647) 797-4521 and we'll be able to discuss all the details surrounding the pickup in full depth and to your complete satisfaction.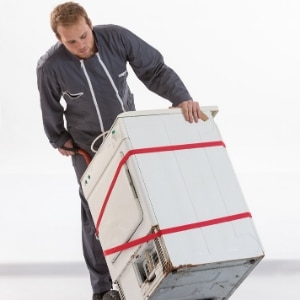 Why Choose us?
Max Appliance aims to offer same day appliance pickup service throughout the GTA. Our speedy service means that you do not need to endure unnecessary delays.
Our team has experience and training in maintaining, repairing and disposing appliances of all makes and models. This means we really know how to handle all types of appliances.
Your needs are our number one priority. This is why we always focus on providing quick, efficient and professional services.
For all your appliance disposal needs in the GTA, call our team of certified experts at Max Appliance. No matter how many appliances you need disposal for, we can assure you that our service will leave you satisfied.
When you need urgent appliance disposal in the GTA, you can rely on
Max Appliance!