Top Rated Appliance Repair Service
We have worked hard to earn our reputation of being the go-to source for all things appliance repair in Toronto and the Greater Toronto Area. We strive for consistent and quality service for each and every appliance we repair. Take a look at what our lovely clients have to say about us!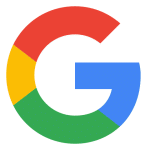 The service that I received from Max Appliance Repair is some of the best I have ever experienced, I had no inconvenience what so ever when scheduling someone to come and fix my washing machine. Vlad was highly knowledgeable, friendly, on time, a real professional who went above and beyond in repairing my washing machine. Knowing that this tradesman takes such pride in doing a great job, I won't hesitate to suggest and recommend their services to everyone I know.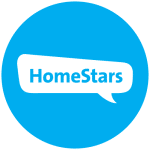 Fast response, same day repair, polite efficient repair man. A little pricy though. Hopefully I get several more years out of my washer. Thank you Vlad- he did the repairs!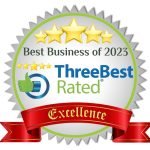 Expert recommended Top 3 Appliance Repair in Toronto, Ontario. All of our appliance repair services actually face a rigorous 50-Point Inspection, which includes everything from checking reviews, ratings, reputation, history, complaints, satisfaction, trust and cost to the general excellence. You deserve only the best!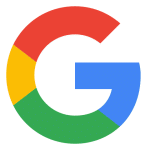 MAX appliance repair is very quick with their responses and is my preferred repair company. I've used their services for over a year for various properties and they're always professional, honest and affordable. They always keep me up to date and are trustworthy. I highly recommend them for all appliance repairs.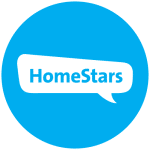 This morning I have realized my 20 year old dryer wasn't working. Quickly google something. Found Max, the call was answered right away, and appointment was booked at noon time. Mr. Evgeny Kuzhil and his helper showed up on time. Diagnosis the problems, gave me a very reasonable quote. The dryer was repaired and was cleaned. And I also got few tips about how to shop washer and dryer in the future. If you need someone professional, quick responds, reasonable price. Call Max.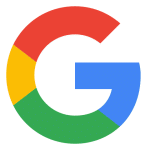 I called for a leak coming from my washer and Zamir came the same day. He is knowledgeable and a great worker. I have never had my dryer cleaned and he also did that for me which was great as it is a fire hazard. Nice experience and I will call him again if I have any other appliance issues.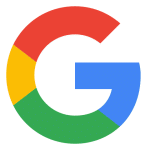 Called for a dryer repair. Received a prompt response, arranged a diagnostics visit. The technician, Alex G. was very punctual, professional and thorough. The dryer is working perfectly, and the price was very reasonable. Would recommend .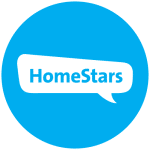 I have a Samsung washer, and it had displayed an error code. After trying everything I could think of, I contacted the company, who said it needed a repair person. I found Max Appliance Repair on the internet, and Alexander Goz came out right away. The part was ordered immediately, and A. Goz came back within a couple of days. They really understand the importance of getting a washer working as quickly as possible. Highly recommend this company.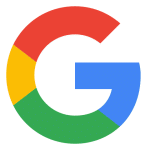 Alex G. was very professional and honest throughout the whole process. He came same day I called. The next day he fixed our dryer and made sure everything was working well! I highly recommend!!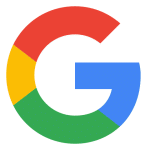 I was very impressed at the responsiveness and helpfulness of Max Appliance Repair and especially the help from Vitali Rosco, including showing me the issue with my washer/dryer and how he was going to fix it. I would use their services again.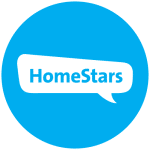 Repairs on a Bosch dishwasher damaged by rodents. Max is the technician: identifies the problem within 2 minutes of arriving. Demonstrates the unimaginable!!! Mice have gnawed the sensor and the drain. Orders Bosch parts and cones back next working day for reinstallation and calibrating as per mfg instructions. All along, Max's scheduling is instantly shiwn on iPhone, as are deposit for replacement parts and 2nd rendez-vous. Max is most diligent, well equipped, and delicate. Perfect interface with panicked clients. We strongly recommend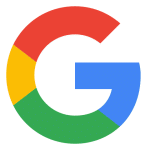 Alexander N is a true professional, who possesses all the qualities of excellence and integrity of customer service. I was impressed, both with his skills and level of care!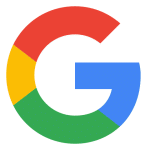 Our whirlpool washer stopped working & we we're very nervous as we had a terrible experience with a different appliance repair company in the past. A friend recommended Max Repair & we couldn't be more happy, the technician came the same day, was efficient, professional & cleaned up after himself. Would definitely recommend!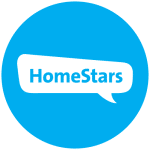 My washing mashing wasn't draining. I thought it might me clogged with a piece of clothes and tried turning it on over and over, but had no luck. Found Max Appliance online, called them and scheduled an appointment. The technician came on time. He tested the machine, then removed the panel and tested the pump directly. Nothing was clogged, but drain pump was malfunctioning. Luckily, he managed to find a place to buy the new pump and next day he came back to replace it. Very pleased with the service. Max, the technician was very professional, punctual and polite. Will definitely recommend to my friends.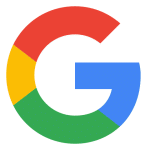 On time, professional, very nice and customer oriented. Also, he fixed my dishwasher in around 30 minutes, and now it works perfectly (if not better than before). I highly recommend this business!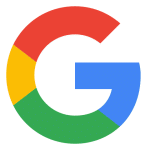 Absolutely perfect service. Alexander N was a phenomenal technician, always presenting the solutions with honesty and integrity. Unlike most companies, he did not try to scam me into needless repairs or parts. Communication was seamless and clear throughout the process and all promised work and deadlines were met!!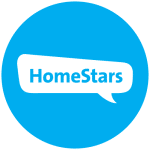 Bogdan came to repair my broken freezer – he was friendly, on time, clean and did a fantastic job. I would recommend him without hesitation and will call again if I need any repairs.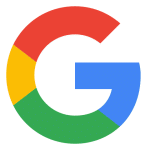 Vlad was fantastic at spotting the issue with my washing machine. There were no cracks and no obvious signs of where a small leak was coming from, til he investigated and got to the source and addressed the issue. Professional, time efficient and a pleasure to deal with. Would recommend!!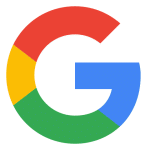 Vlad was a very kind and helpful technician. Early and on time for both occasions, he completed the job very fast and smoothly. We also had a nice conversation. I would highly recommend this company and his service. Thank you!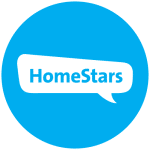 My fridge broke all of a sudden and I needed someone asap. Max Appliance sent me a technician the same night. My technician, Evgen, was very professional and nice. He fixed my fridge quickly and effectively. Very thankful for his help and would highly recommend.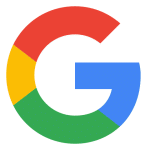 Great service and very nice people. Alex T was the technician came to my house to fix my fridge around 6PM and he said no parts available at this time. He promised me that he will get the pars from Hamilton and fix it next day by 11:00am. As Alex T promised he came around 9:30 am and fixed my fridge. Alex T called back the same evening 7:00 pm and ask if everything working fine. Alex T advised that he set it up in high make sure next morning set back to normal. This technician Alex T went above and beyond. Thank you Alex T.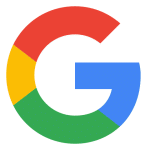 Alex from Max Appliance Repair recently fixed my fridge. First, the office booked an appointment in a timely manner with text confirmation. I found Alex to be very professional, timely with response, excellent communication, and diligent/honest. Parts were ordered and Alex called right away to book appointment to fix the issue, took his time and addressed all the issues thoroughly. Overall great experience with Alex and the company. I was also impressed by the office's efficient correspondence via text/email/invoices/e-transfers. Thank you.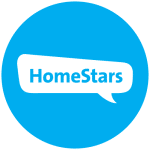 Great job, Evgeny Kuzhil. Please keep up the good work. You were efficient and professional. You also explained the diagnosis and what part was needed. You ordered the part and came to fix it right away. Now we have our dryer back. Thank you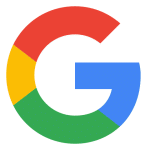 The technician came promptly and was very pleasant and worked efficiently to repair. A part had to be ordered and was installed in a timely manner. I was very pleased.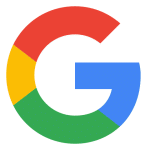 Alex took time to explain the issue and got it. This is Samsung issue who does not own the issue. Alex from Max appliance repair is very professional and I highly recommend him. Thank you Alex.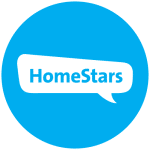 My dryer had no heat. I contacted Max Appliance Repair, and was assured someone would be at my house the following day within a 2 hour window (and provided me with times that suited me). I was provided with text messages, email(s) as well with status as to when the technician would be showing up. Evgeny arrived early and did a fantastic job. He left the area cleaner than when he first arrived. He was polite, courteous, meticulous, and only advised on the part that needed replacing, and not spend more than required. Evgeny – thank you VERY much for all your help and expertise. It's greatly appreciated. I will definitely be contacting MAX Appliance if/when I have future issues with my major appliances.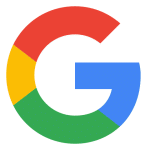 We called Max Appliance Repair to repair our kitchen appliances two times, and both times the service was speedy and impeccable. A special "thank you" to Artur for his competence, professionality, and kindness.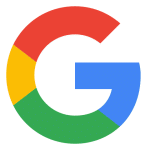 We had a problem with our range hood. The problem was solved fast, now it is working again. Artur answered all my questions about cleaning some greasy parts and even came after 6 pm, which was very convenient. Thank you for your help!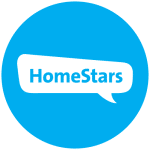 This was the first time I used this company. I called on a Sunday and was able to book an appointment the same day. Andrey was very knowledgeable, professional and efficient. He explained what the issue was and walked me through the repair process. My fridge is running well . I was very satisfied with the service so received from Andrey . I would ask for him again if I have an issue .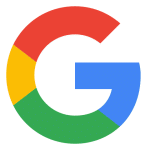 Had a small issue with my washer and decided to call the Max Appliance Repair. Their service tech, Rufat came on time, carried himself patiently, professionally and knowledgeably. He did not overcharge us and was careful with the covid19 protocols. He even hung up a clock that I had a hard time doing myself. I am happy with the service and would recommend!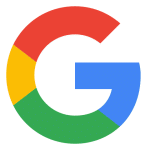 Yaroslav was prompt, professional, and extremely helpful. We felt comfortable having him in our home, and he fixed our dishwasher with minimal inconvenience to us.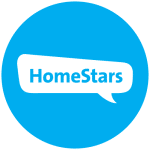 Second time using Max Appliance Repairs, Alexander the technician did an amazing job, very professional, I highly recommend Max Appliance Repairs.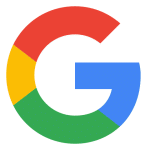 Our Samsung fridge was freezing everything inside it. We called Max Appliance and Oleg showed up on the same day to diagnose the issue and make a temporary fix. He ordered our part and showed up as soon as it arrived 3 days later to install it. He was very courteous and professional. I wouldn't hesitate to call Max repair again. They will be my go to from now on.