15 Years Experience. Award Winning. over 800 reviews.
Same-Day Electric cooktop Repair Toronto & GTA
Our friendly customer service will ensure that you get the best repair service possible, and our team of certified technicians has experience repairing all brands of appliances. With us on the job, you'll be sure we'll fix your electric cooktop right the first time.
Trusted & Reliable Service
Certified Technicians
Same-day Service
(647) 477-0946
get a quote now




Warranty on Parts & Labour
100% Customer Satisfaction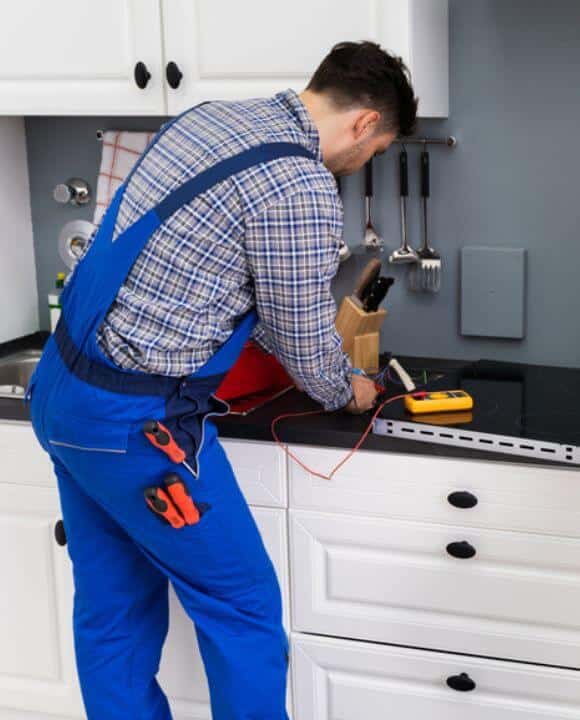 Appliance repair done right.
why choose us
As a valued customer, you can rely on us to provide exceptional electric cooktop repair services. Unconvinced? We have accumulated hundreds of positive reviews on Google and HomeStars over the years.
Having been voted the top choice by ThreeBestRated and holding a top 10 ranking by Readers' Choice is an honour for us to provide you with excellent electric cooktop repair services.
Trained and experienced technicians ready to repair your electric cooktop on the spot.
A family owned appliance repair company with integrity that you can rely on for prompt service.
Our experienced technicians always arrive ready with a van stocked with parts and tools.
We keep our services affordable by offering a free service call with all repairs.
Same-day Service is Available
Fix Your Electric cooktop Today!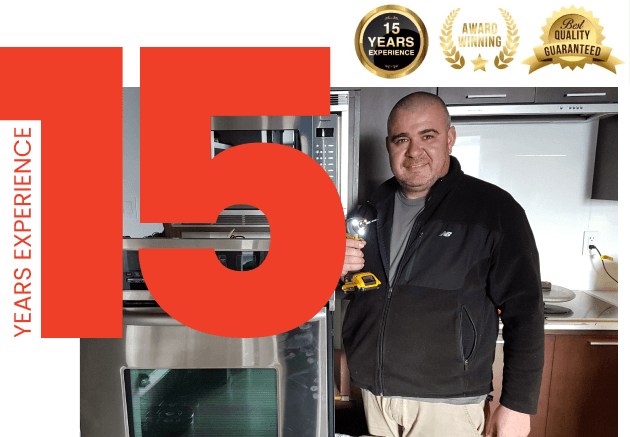 Electric cooktop Appliance Repair Company
At Max Appliance Repair, we understand how important it is to have your electric cooktop up and running again quickly. That's why our team of certified technicians is always on hand to provide you with fast, reliable, same day repairs. No matter the issue, our technicians will diagnose the problem swiftly and get your electric cooktop repaired in no time. Plus, all of our repairs are backed by a full warranty so you can have peace of mind that your electric cooktop is fully taken care of.
more about us
competitive rates & Great service.
Affordable Same Day Electric cooktop Repairs
With Max Appliance Repair, you can rest assured your electric cooktop will run at peak performance. We have the expertise, diagnostic tools, and replacement parts to keep your electric cooktop running efficiently.
Regardless of brand or model, we repair electric cooktops of all types, including electric cooktops and induction cooktops. You can count on our highly skilled technicians to diagnose your cooktop issue quickly and accurately when you book a service call with Max Appliance Repair.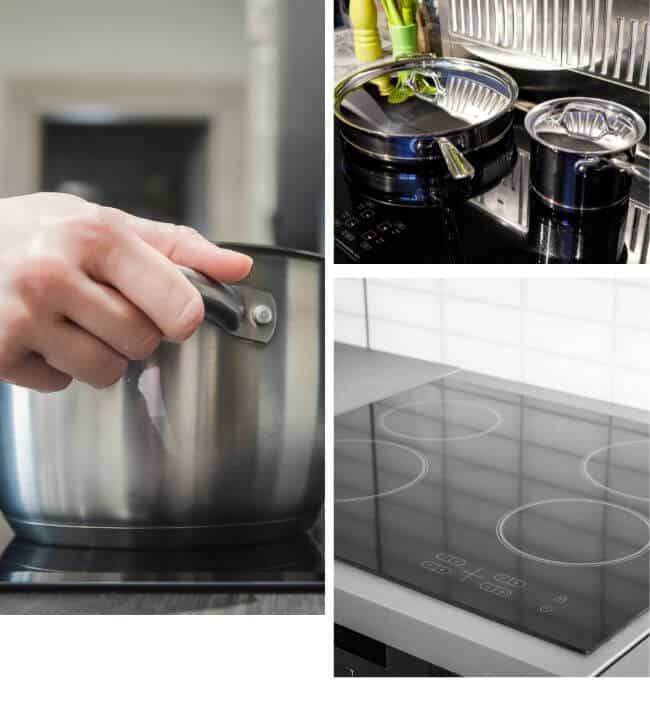 Most common ELECTRIC COOKTOP problems
With extensive experience in dealing with diverse electric cooktop models and brands, we are the top choice for electric cooktop repair services in your area. Our team has proficiently managed various uncomplicated and intricate repairs, ensuring that we can address any issue with your electric cooktop. Here are some of the most prevalent problems that we frequently encounter:
BURNER NOT HEATING
UNEVEN/INCONSISTENT HEATING
BURNER TEMPERATURE CONTROL ISSUES
CRACKED/DAMAGED COOKTOP SURFACE
INDUCTION COOKTOP NOT RECOGNIZING COOKWARE
CONTROL PANEL UNRESPONSIVE
COOKTOP NOT TURNING ON
DISPLAYING ERROR CODES
BURNER NOT TURNING OFF
EXCESSIVE HEAT/OVERHEATING
ELECTRICAL ISSUES/WIRING PROBLEMS
COOKTOP MAKING UNUSUAL NOISE
RESIDUAL HEAT INDICATOR LIGHT NOT WORKING
COOKTOP TIMER MALFUNCTION
CHILD LOCK FEATURE NOT WORKING
INADEQUATE CLEARANCE/VENTILATION
UNEVEN/IMPROPER INSTALLATION
BURNED ON-FOOD STUCK ON SURFACE
LOOSE/WOBBLY KNOBS
COOKTOP SURFACE DISCOLOURATION
information for customers.
frequently asked questions About Electric Cooktop Repairs
across Toronto and the GTA
SAME DAY APPLIANCE REPAIR EXPERTS
You depend on appliances to help you out around the house. Our expert technicians are located all across Ontario so that we can quickly get to you.
If you are looking for an appliance repair technician you can rely on, call (647) 477-0946  today! We would be happy to schedule an appointment with you.