Same-Day Freezer Repair Toronto & GTA
15 Years Experience. Award Winning. over 800 reviews.
Max Appliance Repair has strategically located technicians throughout the Greater Toronto Area, ensuring that we can offer same-day freezer repair services that will have your freezer up and running in no time. No matter where you are located in the GTA, our professionals are ready to provide fast and efficient fridge repairs to get your freezer working again.
Trusted & Reliable Service
Certified Technicians
Same-day Repairs
Service All Appliance Brands
(647) 477-0946
get a quote now




Warranty on Parts & Labour
100% Customer Satisfaction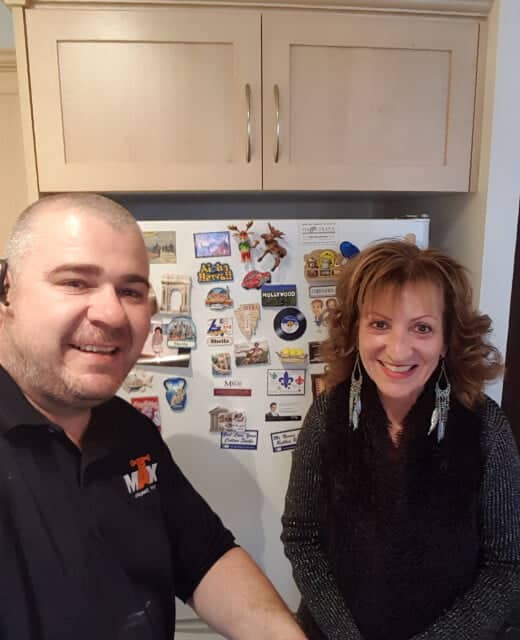 Appliance repair done right.
why choose us
Our highly skilled technicians offer same-day freezer repair services throughout the Greater Toronto Area. We understand the frustration that comes with a malfunctioning freezer, and that's why we are dedicated to providing prompt and budget-friendly appliance repair services that will restore your freezer to its optimal performance.
If you require assistance with your freezer, we urge you to get in touch with us to schedule an appointment with our knowledgeable technicians. We are eager to assist you in restoring your freezer's functionality as quickly as possible.
Trained and experienced technicians ready to repair your freezer on the spot.
A family owned appliance repair company with integrity that you can rely on for prompt freezer repair service.
Our experienced technicians always arrive ready with a van stocked with freezer repair parts and tools.
We keep our services affordable by offering a free service call with all repairs.
Same-day Service is Available
Fix Your FREEZER Today!
We offer affordable freezer repair services with a satisfaction guarantee. Our experts will diagnose the problem and find the right parts to fix your freezer with precision and care.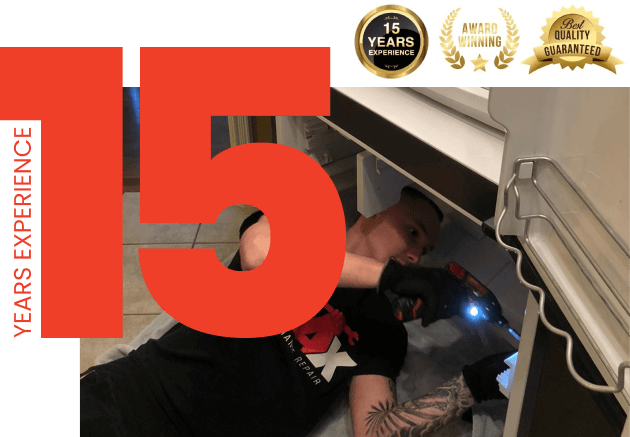 Appliance Repair
Company
Each member of the Max Appliance Repair team takes pride in providing excellent customer care. Freezer repairs can be stressful when you have a busy schedule, and a family full of mouths to feed. We strive to make our services accessible and convenient to many, so you can get back to a functioning freezer as quickly as possible.
more about us
competitive rates & Great service.
Affordable Same Day Freezer Repairs
Max Appliance Repair is the go-to resource for keeping your freezer running efficiently and effectively. Our experienced repair technicians have the knowledge, diagnostic tools, and replacement parts to keep all makes and models of freezers in top condition.
When you book a service call with Max Appliance Repair, our highly skilled technicians will diagnose the issue quickly and accurately before providing a comprehensive repair solution tailored to your specific needs. We specialize in fixing freezers of all kinds, from chest freezers to upright freezers, mini bar refrigerators and more, all brands and models.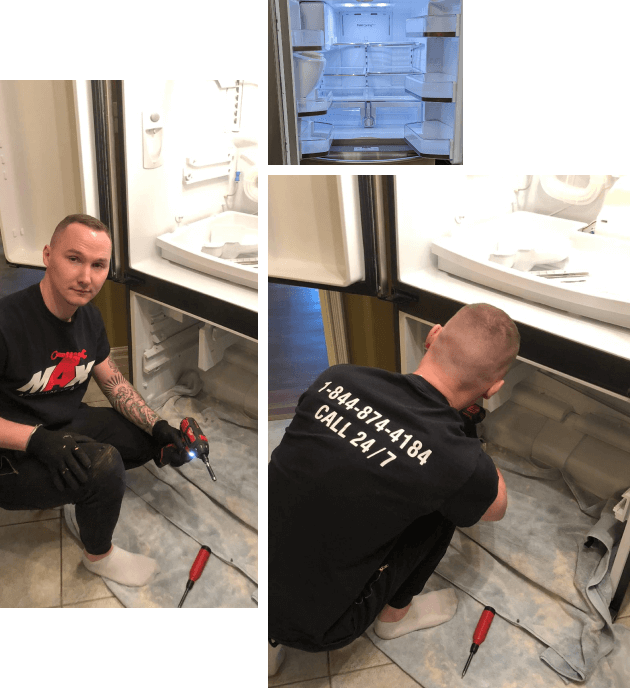 Most common FREEZER problems
With extensive years of experience in dealing with various freezer models and brands, we are the ideal choice for freezer repair services in your vicinity. Our team has efficiently managed multiple uncomplicated and intricate repairs, assuring that we can resolve any freezer-related problem. Here are some prevalent issues that we frequently encounter:
Freezer not cooling
Freezer is too cold
Frost buildup in freezer
Freezer making strange noises
Freezer door not sealing properly
Water leakage from freezer
Freezer constantly running or cycling
Ice maker not working or Producing ice
Freezer light not working
Freezer display/control panel malfunction
Freezer compressor issues
Freezer thermostat problems
Freezer not defrosting
Freezer is vibrating or shaking
Freezer has a bad odour
Freezer power issues
Freezer interior moisture buildup
Freezer temperature fluctuations
information for customers.
frequently asked questions