Fridge Repair
Same-Day Fridge Repair in the Greater Toronto Area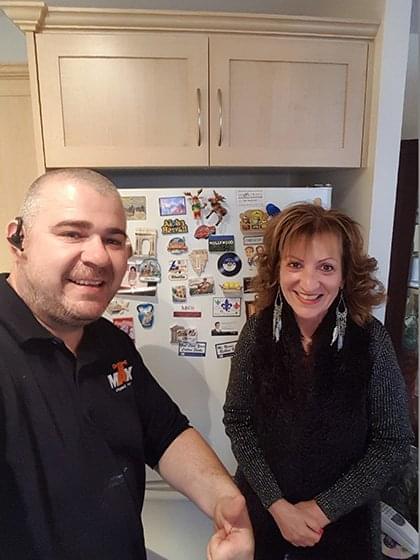 Our same-day services are available across the Greater Toronto Area, so we can get your fridge working again as soon as possible. Our experts are located all over the Greater Toronto Area so we can get the job done quickly, at your convenience.
Why Choose Us For Fridge Repair:
Fast, quality fridge repairs are performed by our qualified and experienced technicians.
For every job, we have the right tools and parts.
As a company, we put your satisfaction above all else.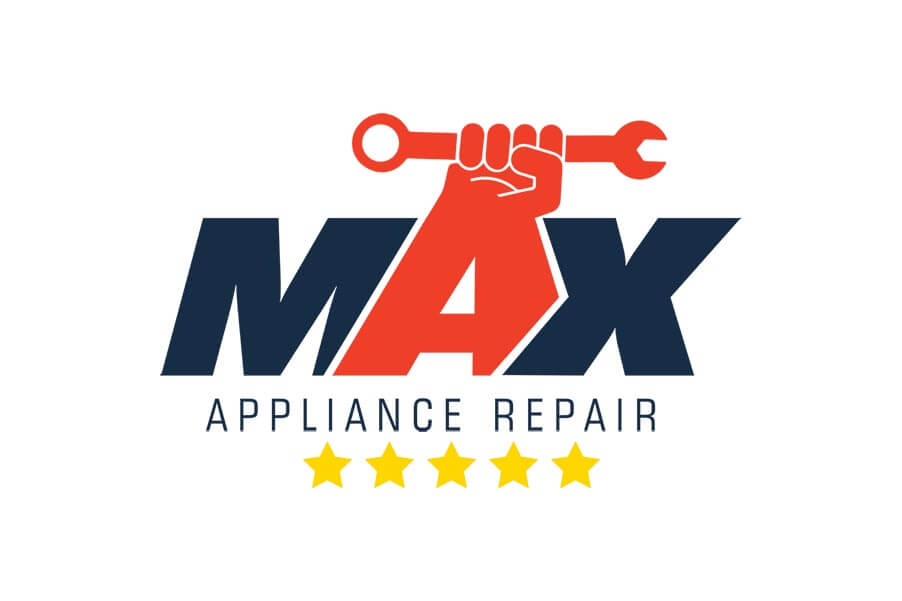 We have had the pleasure of working with hundreds of clients around the GTA over the years. We are honoured to have received such incredible feedback across our Google Reviews and HomeStars Reviews platforms.
We have also grateful to have been ranked extremely high by ThreeBest and Readers' Choice. If you are considering hiring us for your fridge repair, we encourage you to reach out to set up an appointment – we would love to help you.
Family-Owned Appliance Repair Company
Each member of the Max Appliance Repair team takes pride in providing excellent customer care. Fridge repairs can be stressful when you have a busy schedule, and a house full of mouths to feed. We strive to make our services convenient and accessible to many, so you can get back to a functioning fridge as fast as possible.
Affordable Same-Day Fridge Repairs
| | |
| --- | --- |
| ✓ Availability | Same Day |
| ✓ Service Areas | Toronto & GTA |
| ✓ Experience | 15+ Years |
| ✓ Fridge Repair Cost | $-$$ |
Most Common Fridge Problems
In our years of experience with refrigerators, we have dealt with a number of repairs of different complexities – so there is nothing we can't handle. Here are some of the most common problems we have run into:
Ice maker not working on fridge
Fresh food compartment is warming up
Fridge is leaking
Fridge is freezing food on lowest setting
Error code on fridge
Freezer is broken
Freezer is not defrosting
Freezer not cold enough
Fridge Freezer coils are frozen
Fridge is freezing food
Fridge inconsistent cooling
Fridge is too cold and freezing
Ice maker keeps making ice
Ice not dispensing from fridge
Water not dispensing from fridge
Fridge compressor is very hot
Freezer light not working
Freezer is cold but fridge is warm
Freezer only freezing top shelf
The fridge not working at all
Refrigerator not defrosting
Refrigerator needs a Freon recharge
Refrigerator defrost drain blockage
Refrigerator's fan not working
Humming noise coming from fridge
Contact Our Fridge Repair Technicians Today!
Fridge Repair Questions
Q: What to do when my fridge stops running?
A: If your fridge stops working, the best thing to do is check your power supply. If there is no trouble with the electricity in your home or the plug you are using for your fridge, then it's time to call a technician. Avoid opening your fridge as much as possible while you wait for the technician to arrive.
Q: How soon will my fridge be repaired?
A: Max Appliance Repair is available for same day repair anywhere in the GTA. We also perform same day fridge repairs which means that you will have your fridge back up and running in no time.
Q: Aren't DIY repairs cheaper and faster?
A: DIY fridge repairs might seem like a cheaper and faster option, but this is certainly not the case. Doing the job yourself is time-consuming since you won't be able to diagnose the problem as quickly as a professional can. As for saving money, the DIY approach will not necessarily prove more cost effective. You might order the wrong part, or you could break other parts in the process.
Q: At what point should I decide to call for fridge repair?
A: Due to the perishable food that is stored in fridges, you should call as soon as you realize that there is a problem with temperature control with no obvious fix in sight. The sooner you call the quicker we will arrive and fix the problem which will hopefully save you from throwing out all of the contents of the fridge.
Q: Are your technicians licensed?
A: All of the technicians at Max Appliance Repair are licensed and certified so you can trust that they will handle your stove with skilled and caring hands.
Q: How much will my fridge repair cost?
A: With appliance repair, pricing varies from case to case. That being said, we keep budget in mind, offering affordable pricing and a free service fee with all repairs.
Testimonials From Our Customers
Fridge Repair Near Me
Our experienced technicians repair all major brands and models of stoves. The experts from our team are located throughout the Greater Toronto Area, so they can get to you promptly so your fridge is fixed as soon as possible.
Appliance Brands We Repair