Fixing An F0 Error Code On A Samsung Induction Oven
A Samsung Induction Oven was displaying F0 Error Code during repair. After further inspection, our technicians found the issue was caused by a burnt-out component on the inverter control board.
An inverter control board regulates the power supply and converts electricity to the correct temperature to cook food.
As soon as our technicians diagnosed the problem, they replaced the shorted inverter control board with an exact replacement part ordered directly from Samsung.
Samsung Induction Oven F0 Error Code Repair In Action
If you're having problems with your oven, Max Appliance Repair is here to help. With experienced technicians on staff and access to a wide range of replacement parts, we can quickly identify the root cause of any issue. Whether it's a broken element or a control board, we offer comprehensive solutions for every appliance. Contact Max Appliance Repair today or call us at (647) 477-0946 for quality service you can trust.

Some More Common Issues With Samsung induction Ovens
Samsung induction ovens are generally reliable and efficient appliances that provide users with a convenient way to cook their meals. However, like any other household appliance, they are prone to developing issues over time. Here are five common issues that Samsung ovens experience:
Temperature inconsistency:
One of the most common issues with Samsung induction ovens is temperature inconsistency. Users may notice that their food is not cooking evenly or that the oven is not maintaining the desired temperature. It could be caused by a faulty thermostat, a damaged heating element, or a malfunctioning control board.
Self-cleaning failure:
Many Samsung induction ovens have a self-cleaning feature that allows users to easily clean their ovens without using harsh chemicals. However, some users report that this feature does not work properly, leaving behind stubborn stains and residue. This could be caused by a malfunctioning self-cleaning cycle or a clogged or damaged self-cleaning fan.
Door issues:
The induction oven door is an essential component of the appliance, and any issues with it can lead to significant problems. Samsung ovens may experience issues with the door latch not engaging properly, resulting in the oven not heating up or failing to turn on. A damaged latch or a malfunctioning door switch could be responsible for this.
Display problems:
The oven's display is critical in allowing users to monitor and adjust the cooking settings. However, some Samsung induction oven owners report issues with the display, including flickering or dimming. This issue could be caused by a faulty control board or a damaged display panel.
Burner problems:
Samsung induction ovens with gas burners may experience issues with the burners not igniting or burning unevenly. This could be caused by a clogged or damaged burner, a faulty igniter, or a malfunctioning gas valve. It's essential to address these issues promptly to prevent further damage to the appliance and ensure optimal performance.
Warranty on Parts & Labour
100% Customer Satisfaction
Common Error Codes For Samsung Induction Ovens
Here are some common error codes found in Samsung Induction Ovens Made After The Year 2011.
Do you need help?
Get a Free Quote
To schedule your appointment or get an estimate give us a call or fill in the form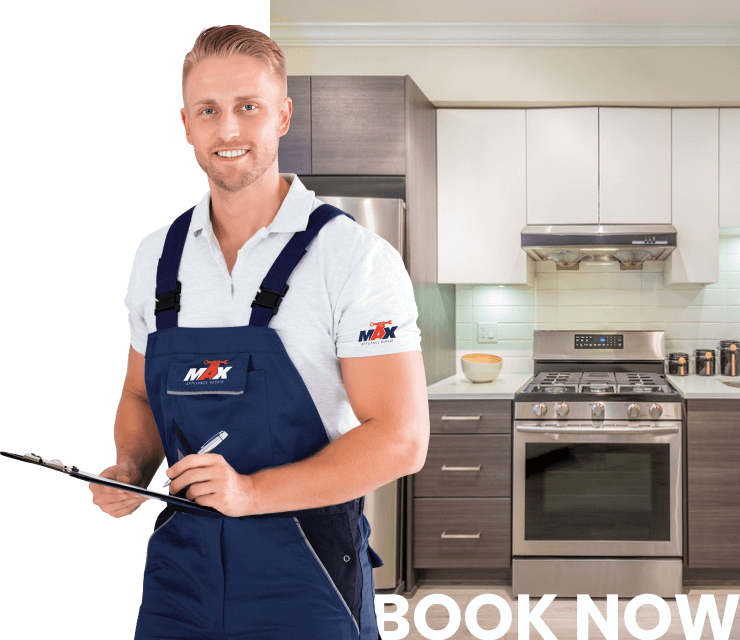 Frequently Asked Questions About Samsung Induction Oven Repair
Fixing An F0 Error Code On A Samsung Induction Oven