Fixing A Broken Burner On A GE Oven
In a recent inspection, a Max Appliance Repair technician found that one of the burners on this GE oven wasn't working properly. After careful diagnostics, the technician concluded that the issue was a deteriorated surface element. A GE oven's surface element heats up when turned on, ensuring that food cooks evenly.
The technician quickly replaced the surface element with a new part provided by GE, after which it was verified that the burner was operating correctly.
Our GE Oven Repairman in Action
With a wide range of replacement parts and experienced technicians on staff, Max Appliance Repair can quickly identify the root cause of any problems with your oven. Whether it's a broken surface element or a control board issue, Max Appliance Repair offers comprehensive solutions for every appliance. Contact us today or call us at (647) 477-0946 for quality service you can trust.

Some More Common Issues With GE Ovens
GE ovens are known for their quality and durability, but like any other appliances, they can still encounter common issues that may need troubleshooting or repairs. Here are 5 common issues with GE ovens:
Temperature inconsistency:
One of the most common issues with GE ovens is inconsistent temperature. This may be due to a malfunctioning thermostat, a faulty heating element, or a broken temperature sensor.
Oven door not closing properly:
If the oven door is not closing properly, it may not heat up properly or may cause the oven to turn off unexpectedly. This can be due to a worn-out door hinge, a faulty latch, or a damaged gasket.
Igniters not sparking:
If the igniters on the stovetop are not sparking, it may be due to a faulty igniter switch, a damaged igniter, or a loose connection.
Display not working:
If the oven display is not working, it may be due to a faulty control board or a damaged wiring harness.
Door not unlocking:
If the oven door is not unlocking after the self-cleaning cycle, it may be due to a faulty door lock mechanism, a damaged control board, or a broken latch.
Warranty on Parts & Labour
100% Customer Satisfaction
Common Error Codes For GE Ovens
Here are some common error codes found in GE Ovens made after the year 2011
Do you need help?
Get a Free Quote
To schedule your appointment or get an estimate give us a call or fill in the form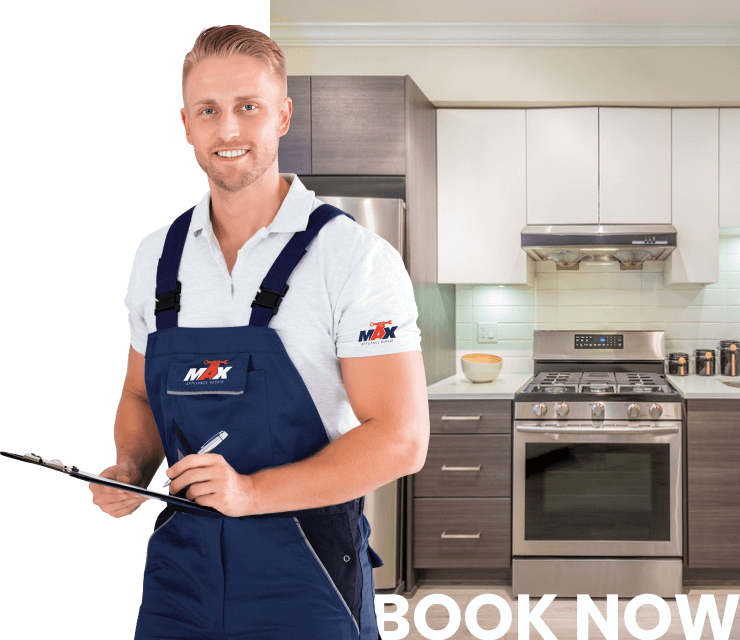 Frequently Asked Questions About GE Oven Repair
Fixing A Broken Burner On A GE Oven