Repairing a Frigidaire Oven With A Faulty Control Board
Our skilled technician at Max Appliance Repair was able to repair a control board of a Frigidaire oven and combine it with a user interface board in just a few simple steps. It started by checking the connections between the two boards for any problems possibly causing the issue. Once our technician diagnosed the issue as a control board fault, he immediately swapped out the faulty control board with a new original control board from Frigidaire. Once we replaced the control board, all we needed to do was reconnect the control board to the user interface.
Control boards are the main components of ovens that regulate temperature and other functions. They control heating, cooling, temperature control, and time settings. In an oven, the user interface board is used to set the oven's temperature, timer, and other functions. By combining these two boards, users can adjust settings from both panels at once, giving them more control.
Our Over-The-Range Microwave Repair in Pictures
With our extensive range of replacement parts and experienced technicians, we can diagnose any oven problem quickly. Our oven repair services cover a wide range of makes and models, from malfunctioning control boards to faulty burners and more. We provide quality service, so don't hesitate to contact us or call us today at (647) 477-0946.
Some More Common Issues With Frigidaire Ovens
Frigidaire Ovens are reliable appliances that provide users with a range of features and cooking options. However, like any other appliance, they can sometimes encounter issues that require attention and repair. Here are some common problems that users may face with a Frigidaire Oven:
Overheating:
One of the most common issues with Samsung dryers is overheating. This can be caused by a clogged vent, a faulty thermostat, or a malfunctioning heating element. Overheating can damage the dryer and even cause a fire hazard, so it should be addressed promptly.
Temperature Control Issues:
Temperature control is an essential feature of any oven, and if your Frigidaire Oven is not heating to the desired temperature, it can cause cooking times to be inaccurate. This issue can be caused by a malfunctioning thermostat, sensor, or heating element.
Oven door Issues:
Another common issue with Frigidaire Ovens is a faulty oven door. If the door doesn't close properly, it can cause the oven to not turn on or stop working mid-cycle. Additionally, a faulty door can be a safety hazard, as it can lead to burns or other injuries.
Self-Cleaning Issues:
Self-cleaning is a convenient feature of many modern ovens, but it can sometimes cause problems. If the self-cleaning cycle doesn't work properly, it can cause smoke and odors to fill the kitchen. This can be caused by a malfunctioning thermostat or heating element.
Burner Problems:
If the burners on your Frigidaire Oven are not working, it can be frustrating and limit your cooking options. This issue can be caused by a faulty igniter or burner switch.
Warranty on Parts & Labour
100% Customer Satisfaction
Common Error Codes For Frigidaire Ovens
Here are some common error codes found in Frigidaire Ovens Made After The Year 2011.
Do you need help?
Get a Free Quote
To schedule your appointment or get an estimate give us a call or fill in the form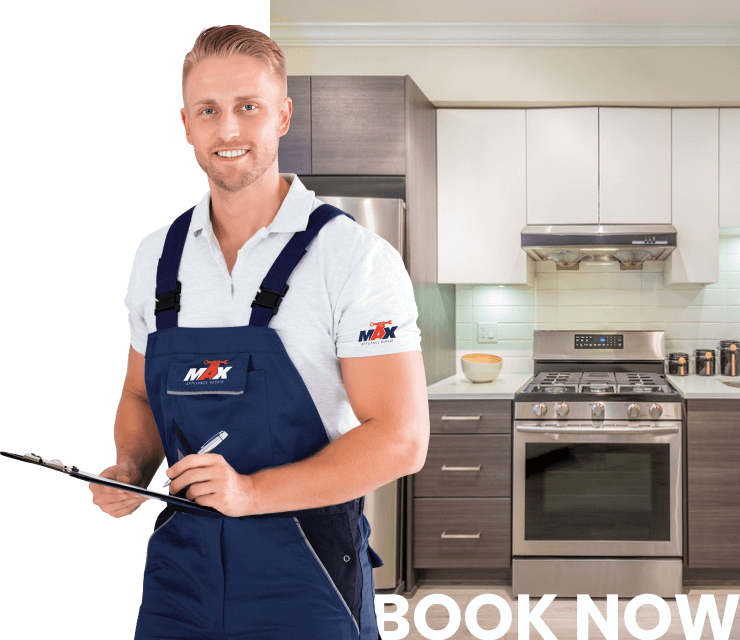 Frequently Asked Questions About Frigidaire Oven Repair
Repairing a Frigidaire Oven With A Faulty Control Board