Roper Appliance Repair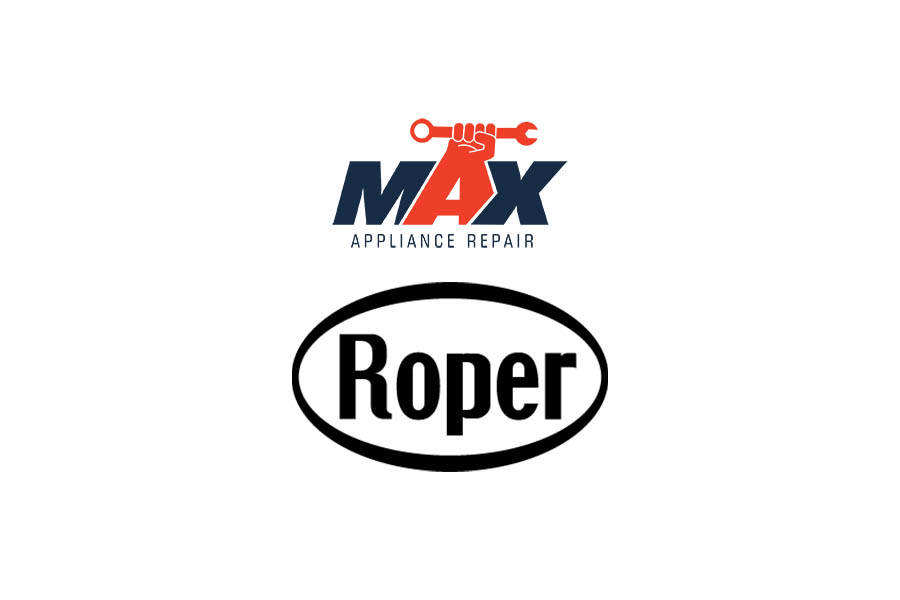 Reliable Roper Appliance Repair in Toronto and the GTA!
We offer fast, efficient and affordable repair services for Roper appliances in Toronto and the GTA. Our team of experienced and certified technicians have worked with various models of Roper appliances, so we have the most up-to-date knowledge and expertise to tackle any issue you may have with your Roper washers and dryers.
Over 15 years of experience
Same day service available
Available 7 days a week
Limited warranty on parts and labour
Fully certified and trained technicians
Free service call with repairs
With over 15-year experience in the industry, we have been serving customers with outstanding appliance repair services and friendly customer services. As a local family owned company, we have built a strong relationship with our customers. We strive to offer quality repairs at affordable rates. We are the trustable experts you can use to fix any problem for your Roper appliances. Our technicians will come with necessary parts and tools to diagnose the problem and fix the issue on site. The best part is that we also offer friendly and responsive customer services to keep you informed of every step.
We specialize in repairing Roper appliances regardless of the issue. We understand how frustrating and stressful when faced with a faulty appliance, so we invite you to contact us when you notice the problem. We will help you right away.
Book Your Roper Appliance Repair Today
Booking your Roper repair is simple. Just give us a call or fill out our online form. Once your appointment is booked, our representative will contact you to confirm the details. We offer same day repair services for all your Roper appliances.
Roper washer repairs
If you find any issues with your Roper washer, contact our expert team to help you. We have helped numerous clients with their faulty Roper washers.
Our Roper washer repair experts always come prepared to get straight to work.
Learn more about our Roper washer repair services.
Roper dryer repairs
Our expert team has worked with various models of Roper dryers, so you can rest assured that you are getting the most reliable dryer repair services from us.
If your dryer is getting too hot, not hot enough or if you notice any problems like a strange smell, turn the appliance off right away and call us.
Learn more about our Roper dryer repair services.
Common Roper Dryer Issues.
There are a number of problems that could impact your Roper dryer's performance. You can attempt to avoid issues with regular maintenance, like cleaning your dryer and emptying your lint trap. That being said, it is sometimes difficult to avoid problems with your dryer, like:
• The dryer is not turning on
• Roper dryer not getting warm after starting a cycle
• Dryer is not spinning after starting a cycle
• Dryer is making strange noises or is too noisy
• Roper dryer is getting too hot during a cycle
• Dryer is vibrating too much
• Roper dryer doesn't won't heat up or properly dry clothes
It's recommended that you check your Roper electric supply before calling a technician. If the power supply for your oven is in order, then the problem is best determined by a professional.
Common Roper Washing Machine Issues.
When your washer gives you trouble, it can be a very frustrating experience. The idea of cleaning all your clothes manually is a non-starter for most homeowners. Modern washers are known for their many features and, as a result, some of the most common Ropers are:
• The electronic part of your appliance. In some cases it's a small part that needs to be replaced and, in other cases, some more significant parts need changing.
• Pump problems can prevent water from entering or leaving your washer, and this could mean that you'll need to get some buckets ready while you wait for the technician.
• The motor on any washer works particularly hard during every wash cycle and wear and tear in this area can also cause parts to break.
• Roper washer is not turning on
• Washer won't spin during a cycle
• The washer fails to drain
• Roper washer is leaking water
• Roper Washer is vibrating
• Washer won't run or stops mid-cycle
• Washer smells bad
No matter the problem or make of your washer, Max Appliance Repair will be right over to take care of the issue.
Common Roper Error Codes and their Descriptions
F1-E0: EPROM Communication Error
If the error code does not appear after a minute, then replace the control board (clock) as soon as the power is restored. If the error code does not appear, then the power supply needs to be disconnected.
F3-E: Oven Temperature Sensor (RTD) or Warming Drawer Defect
Check to see if the wiring on the oven's temperature sensor (RTD) or warming drawer is damaged. If so, replace it.
The probe should be checked for pinched wires and the receptacle for condensation or contamination before replacing it.
F9: Oven Door Lock Failure
The lock switch needs to be free from obstructions and the wiring must be connected properly.
All Across the GTA
MAX Appliance Repair technicians are available for same day service throughout Toronto and the GTA.
Ajax
Alliston
Aurora
Barrie
Bolton
Bradford
Brampton
Burlington
Caledon
Cambridge
Concord
East Gwillimbury
East York
Etobicoke
Georgetown
Guelph
Halton Hills
Hamilton
Innisfil
Keswick
King City
Kitchener
Kleinburg
London Ontario
Maple
Markham
Milton
Mississauga
Newmarket
North York
Oakville
Orangeville
Oshawa
Pickering
Richmond Hill
Scarborough
Stouffville
Thornhill
Toronto
Unionville
Vaughan
Waterloo
Whitby
Woodbridge