RTA Appliance Repair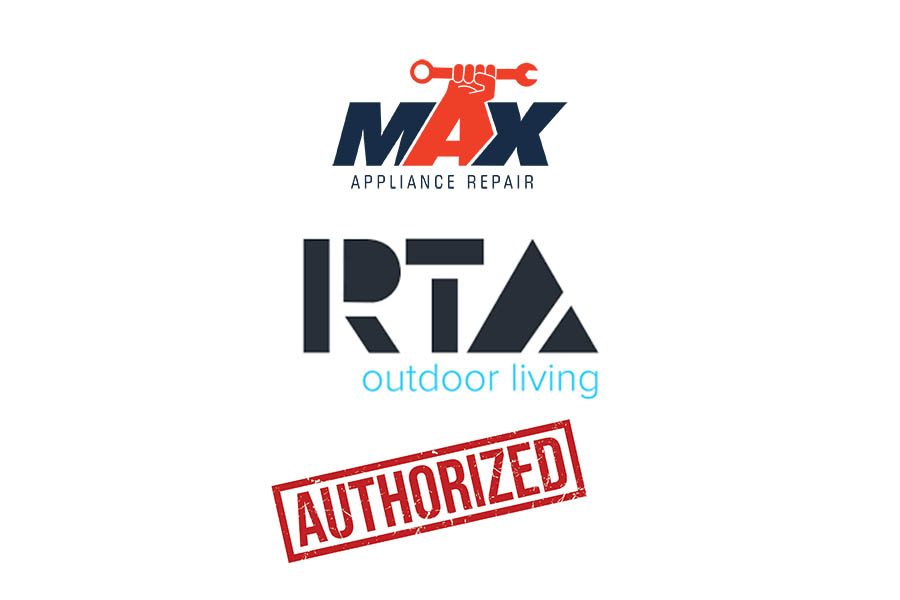 Authorized RTA Appliance Repair for any warranty work in Toronto and the GTA!
We specialize in RTA appliance repair and can solve any RTA issue. Our team of friendly technicians are fully trained to repair any RTA fridge, oven, or dishwasher.
Over 15 years of experience
Same day service available
Available 7 days a week
Limited warranty on parts and labour
Fully certified and trained technicians
Free service call with repairs
With over 15 years of experience serving households across Toronto and the GTA, we've become Toronto's top rated RTA repair experts. As a proud local and family owned business, we are committed to providing our clients with the best possible service at the best possible price. When you choose Max Appliance Repair, you choose a company that believes in superior service and fair prices. Our experts are equipped with common parts and tools to do the job right.
At Max Appliance Repairs, our team is trained and experienced in performing professional RTA appliance repairs. So, when you need fast assistance, all you need to do is give us a call.
Book Your RTA Appliance Repair Today
Booking your RTA repair is as simple as giving us a call or filling out our online form. Once your appointment is booked, our team will give you a call to confirm. Our RTA appliance repair services are available within the same day.
RTA fridge repairs
Our experts have repaired numerous RTA fridges over the years. We are the team to trust if you're experiencing problems with your RTA fridge. If your fridge is feeling warm, leaking, or anything else in between, we've got you covered with prompt, reliable and efficient same-day service.
Get in touch with us today for fast RTA fridge repairs.
Learn more about our RTA refrigerator repair services.
RTA oven repairs
Our technicians are fully experienced with repairing RTA ovens. We will provide efficient, reliable and affordable repair services at your earliest convenience.
If you are experiencing any problems with your RTA oven, call us. With our same-day service, you will be cooking your favourite meals to perfection before you know it!
Learn more about our RTA oven repair services.
RTA dishwasher repairs
We provide efficient repair services for your RTA dishwasher. Whether your dishwasher is leaking, not cleaning, or making strange noises, you can trust us to help you right away.  Our team is fully equipped with the most up to date knowledge and common tools and parts to help fix your dishwasher at the first appointment.
Contact us for same-day dishwasher repairs anywhere in Toronto and the GTA.
Learn more about our RTA dishwasher repair services.
Common RTA Dishwasher Issues.
When you notice a fault with your RTA dishwasher, it can be quite unsettling. Just thinking about having to wash dishes by hand is enough to leave anyone feeling frustrated. Modern dishwashers are known for their complex functions and features, which means that the fault could be mechanical or electronic. You can do things like cleaning your dishwasher to help maintain the unit, but that doesn't mean that issues won't pop up from time to time. The first thing to remember is to check your water and power supply before calling a technician. If both are working properly, then the fault is most likely with the dishwasher. Here are some common issues that could be negatively impacting your washer:
• Problem with the thermostat
• The pump is not working properly
• Dishwasher motor doesn't work properly
• Dishes aren't coming out clean
• The unit is making strange noises
• RTA Dishwasher is not draining
• The RTA dishwasher is leaking
• Dishwasher is not turning on
• RTA Dishwasher doesn't dry dishes
• Dishwasher smells bad
• Dishwasher doesn't dispense soap
Common RTA Fridge Issues.
Since your RTA fridge is made up of dozens of components, it's understandable for various parts to experience wear and tear over time. Usually, there are a collection of common problems that the average fridge will experience. As parts become worn or break, you may notice a change in the performance of your fridge. Here are a few common fridge issues that we can help you with:
• The water dispenser is not working properly
• Fridge motor has stopped working
• Temperature fluctuates
• The food isn't cool
• Ice isn't coming out of the ice maker
• Fridge is making loud and/or strange noises
• RTA Fridge is leaking
• Food in your fridge is starting to freeze
• There is ice build-up in the freezer
• Freezer is not cooling properly
• Fridge doors not closing properly
• Fresh food compartment warming up
• Ice maker overflowing
If you notice any of these faults with your RTA fridge, then it is time to get in touch with our experts. In every case, it is better to address these issues sooner rather than later.
Common RTA Oven Issues.
Ovens are pretty durable appliances overall. That being said, it is not immune from small and big issues. You can do things like cleaning your oven regularly and inspecting your oven regularly, but issues will pop up from time to time. Luckily, our RTA technicians are only a phone call away. We can fix any issue with your oven, including:
• Temperature regulation issues
• Oven won't turn on
• RTA Oven is not cooking meals properly
• The door is not aligned properly
• The door does not close properly
• RTA Oven interior light is not working
• Oven won't heat to the right temperature
It's recommended that you check your RTA electric supply before calling a technician. If the power supply for your oven is in order, then the problem is best determined by a professional.
Certified RTA Appliance Service All Across the GTA
MAX Appliance Repair technicians are available for same day service throughout Toronto and the GTA.
Ajax
Alliston
Aurora
Barrie
Bolton
Bradford
Brampton
Burlington
Caledon
Cambridge
Concord
East Gwillimbury
East York
Etobicoke
Georgetown
Guelph
Halton Hills
Hamilton
Innisfil
Keswick
King City
Kitchener
Kleinburg
London Ontario
Maple
Markham
Milton
Mississauga
Newmarket
North York
Oakville
Orangeville
Oshawa
Pickering
Richmond Hill
Scarborough
Stouffville
Thornhill
Toronto
Unionville
Vaughan
Waterloo
Whitby
Woodbridge