15 Years Experience. Award Winning COMPANY
Same-Day Washer Repair
Got a broken washer and a pile of laundry? Don't fret, we will fix your washer today! Max Appliance Repair offers same-day washer repair services for all washer brands throughout the Greater Toronto Area.
Trusted & Reliable Service
Certified Technicians
Same-day Repairs
(647) 477-0946
get a quote now




Warranty on Parts & Labour
100% Customer Satisfaction
See what our clients have to say
Excellent work and strong communication skills. Resolved the problem immediately. Would hire again. Very professional and honest. Thank you so much again!
Oleg was fast and explained everything to me about options and that the part would be ordered if requested. He put on boot covers before entering past the door and talked me through the steps as he tested the dryer and put everything back in place where he found it and left no mess or anything out of place. Thank you. Great service technician.
Used MAX Appliance Repair for my electric dryer today. Their technician Oleg, was very professional and explained what he thought was the problem. Once done, he informed me what maintenance I should do to avoid further issues. So far pleased with this company
Max Appliance repair Toronto Ontario Canada location - had them fix my Kitchenaid dishwasher and Roman did initial call and then recommended new control panel which came after five days as he advised and he did the install and its working. The team at Max starting with the business manager and then Roman the tech did a great job ! Highly recommend !
Armando Bejaran
2023-08-16
Thank you Oleg. Fast service and great communication to get the issue with our fridge fixed as quickly as possible
We bought a used fridge that required a minor repair. Oleg is the tech who was assigned to manage the repair and he did an excellent job! He squeezed us into his schedule to accommodate us getting the fridge repaired and to the cottage. He was prompt, very pleasant and called to let us know when he was coming - and then showed up, as promised and fixed the issue, which actually required two trips to our home. Would definitely recommend this company for purchase and repair.
Technician Oleg was amazing. Great service, professional and helpful.
Cortlin Robbins
2023-08-11
Oleg was very professional and courteous with his service on our refrigerator at our cafe. Came out to diagnose the issue, ordered the part and returned with a quick and efficient install. Would definitely recommend and use again.
Great customer service and professional technician. Highly recommend
competitive rates & Great service.
Affordable Same Day washer Repairs
| | |
| --- | --- |
| Availability | Same Day |
| Service Areas | Across the GTA |
| Experience | 15+ Years |
| Washer Repair Cost | $-$$ |
| Washer Drain Pump Repair Cost | $-$$ |
| Washer Console Repair Cost | $-$$ |
| Washer Inlet Valve Repair Cost | $-$$ |
| Washer Motor Repair Cost | $-$$ |
| Washer Agitator Repair Cost | $-$$ |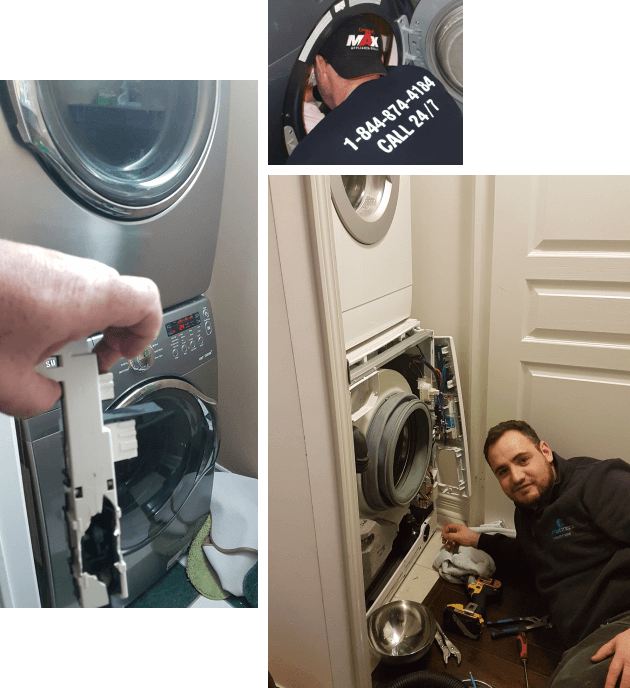 Most common WASHER problems
With extensive experience in fixing different washer models and brands, we're your go-to solution for washer repair in Toronto. We have a strong history of resolving a variety of washer issues, demonstrating our ability to handle any problem your washer may face. In addition to repairs, we also offer professional washer installation to ensure your new appliance is set up correctly. Here are some common washer problems we've effectively dealt with:
WASHER IS NOT STARTING 
WASHER IS NOT SPINNING
WASHER IS NOT DRAINING
WASHER IS LEAKING
WASHER MAKING STRANGE NOISES
WASHER DOOR NOT CLOSING
WASHER IS LOUD WHEN SPINNING
WASHER IS SHAKING
WASHER IS NOT RINSING
WASHER IS SMOKING
WASHER IS SQUEAKING
WASHER IS STAINING MY CLOTHES
WASHER CYCLE NOT COMPLETING
WASHER OVERFLOWS
WASHER DISPLAYING ERROR CODES
WASHER NOT FILLING WITH WATER
WASHER CONTROL PANEL NOT RESPONDING
WASHER DETERGENT DISPENSER NOT OPENING
WASHER LEAVING CLOTHES TOO WET AFTER CYCLE
WASHER CAUSING WATER DAMAGE OR LEAKS
WASHER DRUM NOT TURNING/OFF BALANCE
WASHER SMELLS BAD OR DEVELOPING MOULD
WASHER NOT USING RIGHT WATER TEMPERATURE
WASHER LEAVING RESIDUE ON CLOTHES
WASHER IS NOT TURNING ON
Types of Washers we repair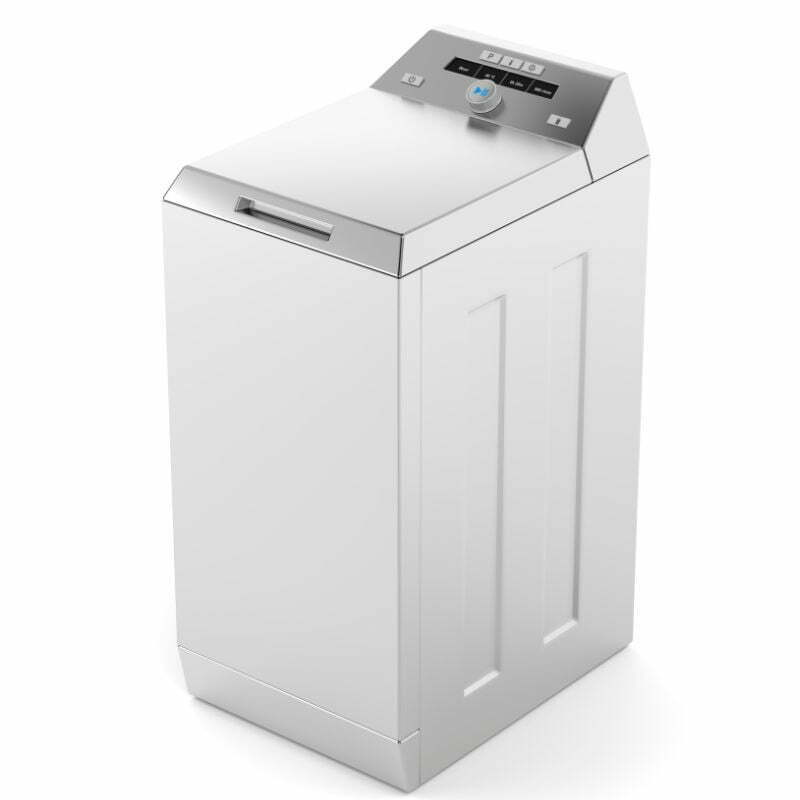 Top-load Washer Repair
Did your top-load washer break down? We offer same-day top-load washer repair services that will make sure your top-load washer continues to work efficiently and effectively. Our team of experienced technicians are available all across the Greater Toronto Area and have the skills to fix top-load washers of all makes and models.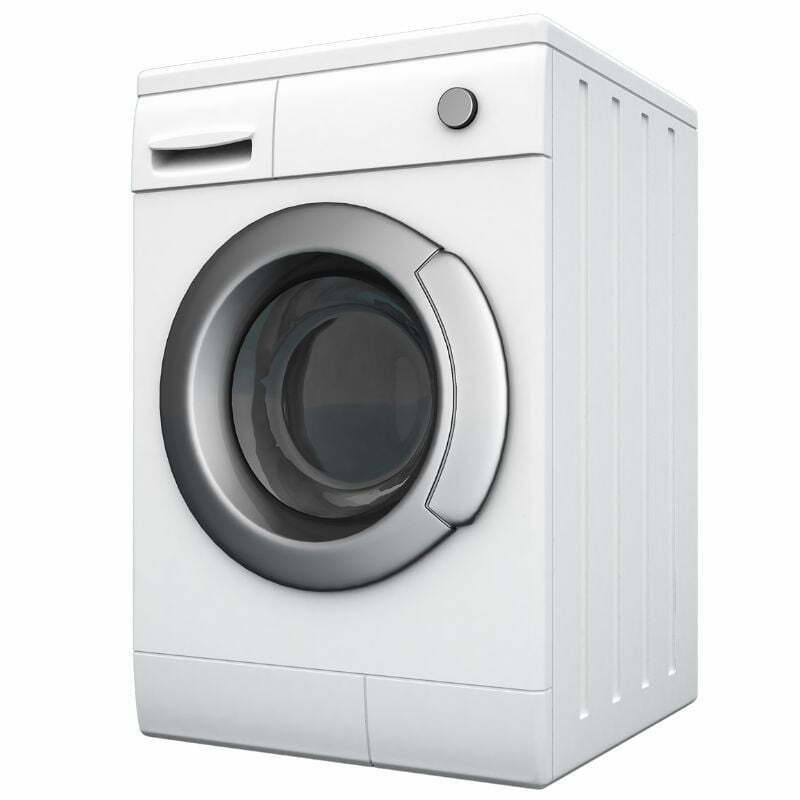 Front-load Washer Repair
Suspecting a faulty front load washer? Worry not, we offer same-day front-load washer repair services throughout the entire GTA. Our friendly technicians are highly experienced in repairing front-load washers from all major brands so you can be rest assured that the job will be done correctly. Get in touch today and let us take care of all your front-load washer repair needs!
Same-day Service is Available
Fix Your washer Today!
Tired of searching for the right repair company? Look no further! Max Appliance Repair offers reliable and affordable solutions to ensure the job gets done right in first go!
FAMILY OWNED Appliance Repair Company
Opting for a family-owned appliance repair company like us means choosing a service that values you as an individual, not just another customer. Our commitment to family values translates into a personalized approach, where your unique needs and concerns are our top priority. 
With us, you're not just a client; you're an extended member of our family, and we aim to make your experience with us warm, welcoming, and hassle-free. Our dedication to exceptional customer service and trustworthy reliable repairs sets us apart making us a go-to choice for appliance repairs in the Greater Toronto Area.
more about us
information for customers.
frequently asked questions