15 Years Experience. Award Winning. over 800 reviews.
Same-Day Wine Cooler Repair Toronto & GTA
We provide same-day wine cooler repair services in the Greater Toronto Area. Our experts operate throughout the Greater Toronto Area, so we can get the job done as soon as possible.
Trusted & Reliable Service
Certified Technicians
Same-day Service
(647) 477-0946
get a quote now




Warranty on Parts & Labour
100% Customer Satisfaction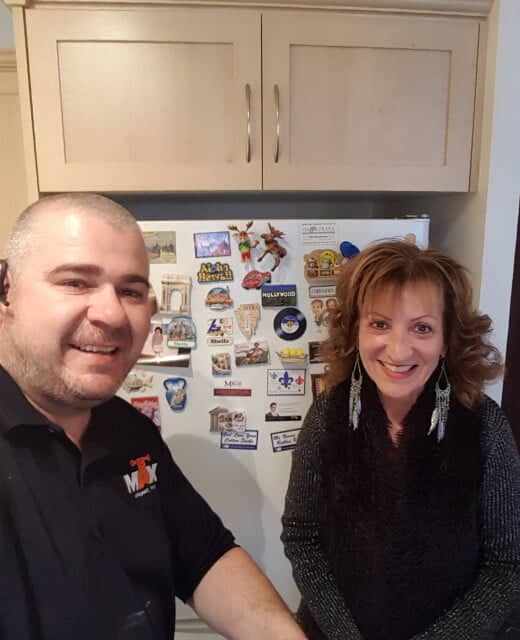 Appliance repair done right.
why choose us
Through the years, we have worked with hundreds of clients throughout the GTA and are honoured to have received such incredible reviews on Google Reviews and HomeStars Reviews.
If you're looking for reliable wine cooler repair services, Max Appliance Repair can help. Our team of experts will diagnose the problem quickly and accurately to get your wine cooler running again quickly and accurately. We offer experienced and knowledgeable technicians dedicated to providing excellent appliance services across Toronto and the GTA.
Trained and experienced technicians ready to repair your wine cooler on the spot.
A family owned appliance repair company with integrity that you can rely on for prompt freezer repair service.
Our experienced technicians always arrive ready with a van stocked with wine cooler repair parts and tools.
We keep our services affordable by offering a free service call with all wine cooler repairs.
Same-day Service is Available
Fix Your Wine Cooler Today!
You can trust Max Appliance Repair to take care of your wine cooler with precision and care. We'll assist you in finding the right parts and provide the best wine cooler repair.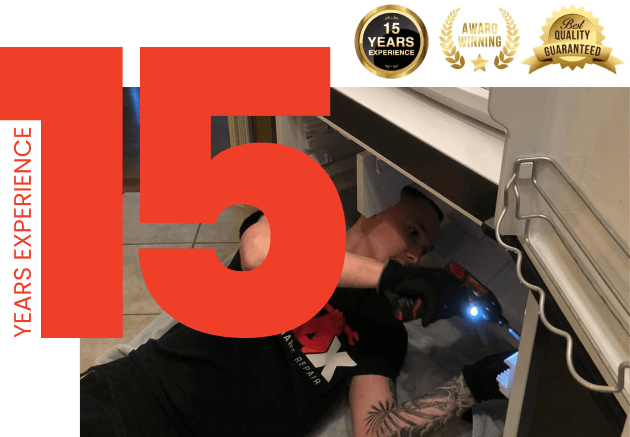 Appliance Repair
Company
Max Appliance Repair offers comprehensive repair services for all brands of wine coolers, so we can certainly help get your wine cooler back in tip-top shape! With our experienced and knowledgeable technicians, you can expect an efficient and timely repair solution to ensure your appliance works as soon as possible. We stand by our work with a satisfaction guarantee to ensure that you're always satisfied with the service you receive.
more about us
competitive rates & Great service.
Affordable Same Day Freezer Repairs
Our expert technicians can maintain all makes and models of appliances efficiently and effectively. We have the expertise, diagnostic tools, and replacement parts to keep them operating at their best.
When you book a service call with Max Appliance Repair, our highly skilled technicians will diagnose the issue with your wine cooler quickly and accurately before providing a comprehensive repair solution tailored to your specific needs. We specialize in fixing wine coolers of all kinds, from freestanding wine coolers to fully integrated wine coolers and more, regardless of the brand or model.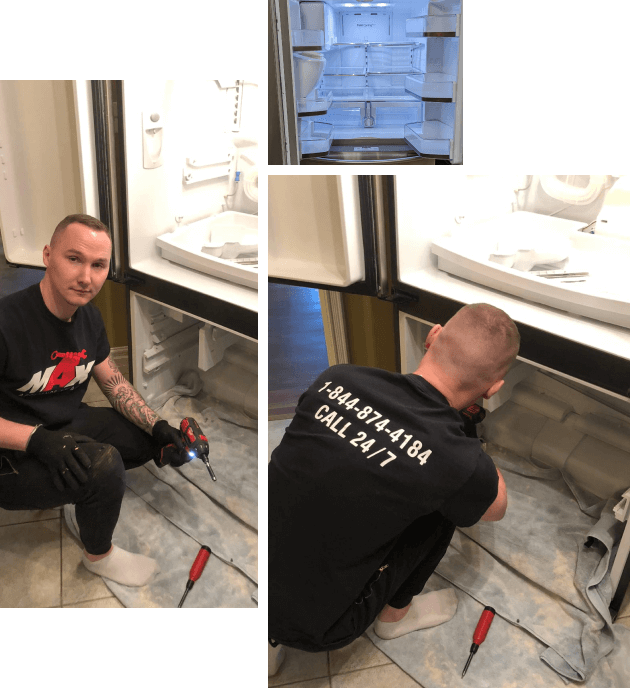 Most common wine cooler problems
With years of experience managing various wine cooler models and brands, we are the preferred option for wine cooler repair services in your locality. Our team has effectively handled numerous straightforward and complex repairs, so you can be confident that we can resolve any issue with your wine cooler. Here are some of the most common problems we have encountered:
WINE COOLER NOT COOLING
TEMPERATURE FLUCTUATION/INCONSISTENCY
WINE COOLER NOT TURNING ON
UNUSUAL NOISES
DOOR SEAL ISSUES
WINE COOLER PRODUCING BAD ODOUR
INTERIOR LIGHT NOT WORKING
CONTROL PANEL UNRESPONSIVE
ERROR CODES/WARNING MESSAGES
HUMIDITY CONTROL ISSUES
COMPRESSOR FAILURE
WINE COOLER DOOR ISSUES
BROKEN LOCK MECHANISM
EVAPORATOR/CONDENSER FAN ISSUES
FROST BUILDUP/DEFROSTING PROBLEMS
UNEVEN/IMPROPER WINE COOLER INSTALLATION
THERMOSTAT/TEMPERATURE SENSOR FAILURE
ELECTRICAL ISSUES
SHELVING DAMAGE
LEAKING WATER
information for customers.
frequently asked questions About Wine Cooler Repair
across Toronto and the GTA
SAME DAY APPLIANCE REPAIR EXPERTS
You depend on appliances to help you out around the house. Our expert technicians are located all across Ontario so that we can quickly get to you.
If you are looking for an appliance repair technician you can rely on, call (647) 477-0946  today! We would be happy to schedule an appointment with you.